D1500
B1500
One year before members of a greek historical vehicles forum spotted this RX3 sedan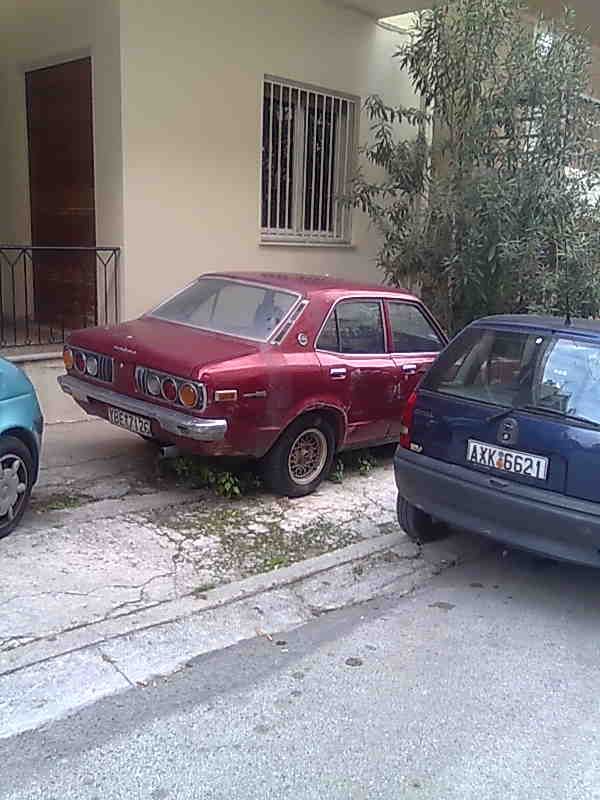 After one year, two days ago, I managed to bought it, unfortunately with no clear titles, although its the best example I own.
No 10A, no rotary engine at all. It's an October 1972 car (so tail lights rim colour is wrong for the beggining....).
You can see the minicipality sticker in the rear screen, just some days before it's gone for ever.
dashboard with no cracks