Some more from my mobile
800 estate, the second survivor I met during the last 10 years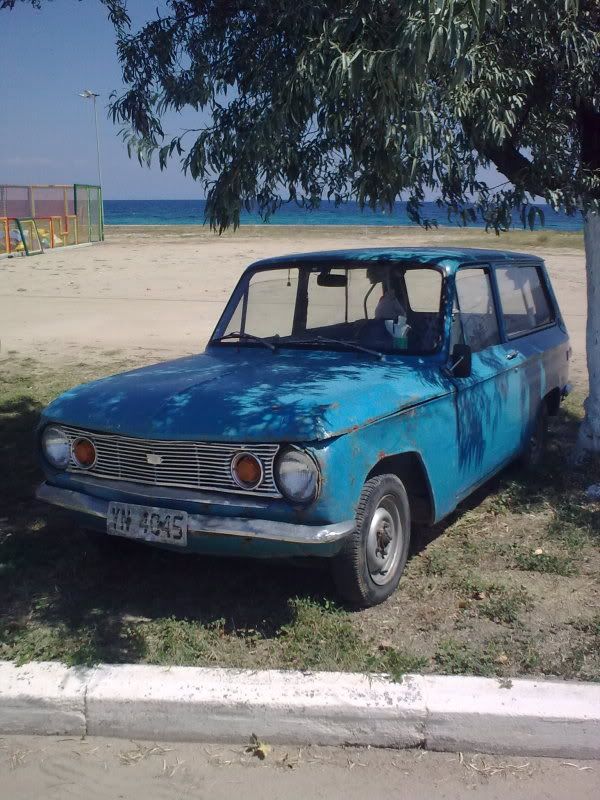 wrong tail lights
Nearly immaculate 818 1.3, for sale for 1,500 euros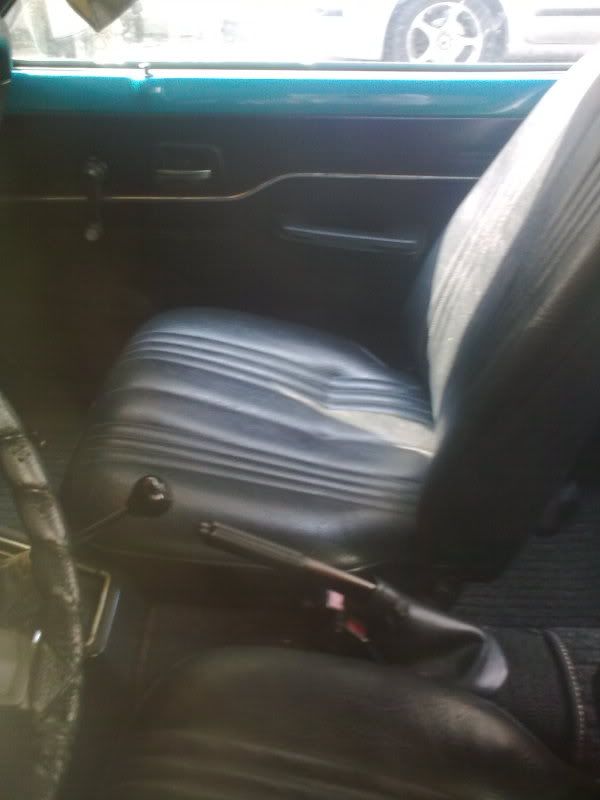 RX7 s2
Not an old school, but rare here: a modified FC TII
A 818 1.3 with RX3 point nose, for sale, rediculously priced 2,000 euros. I offered him 500 euros in order to get the panels for my RX3s. I ll be waiting for it some months.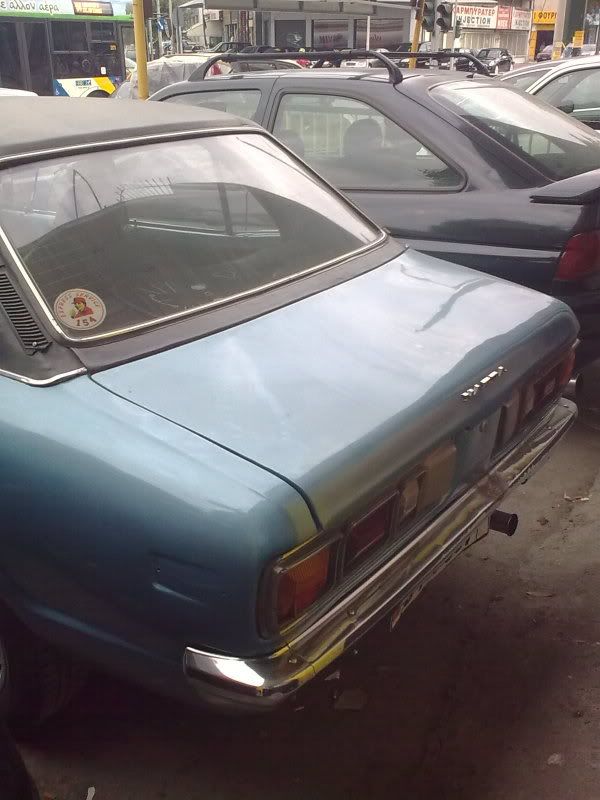 323, propably greek assemblied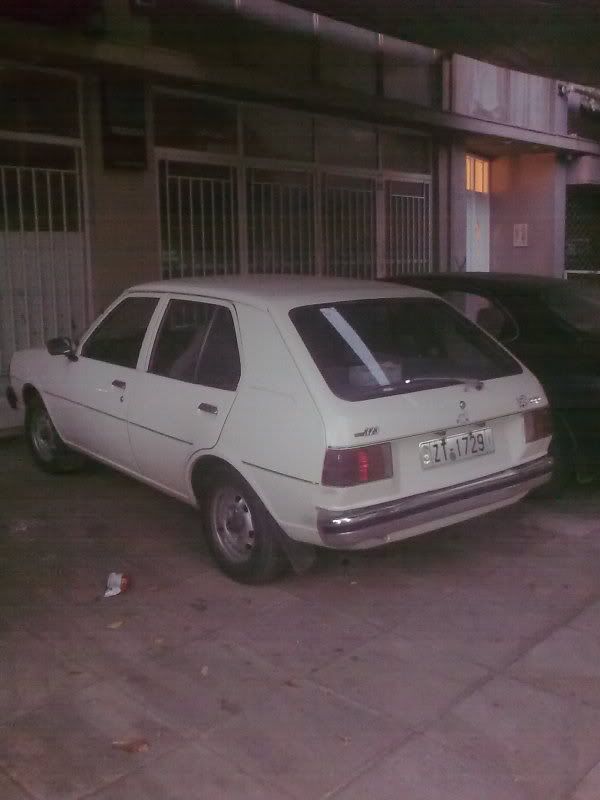 RX7 s2
RX7 s3, very rare over here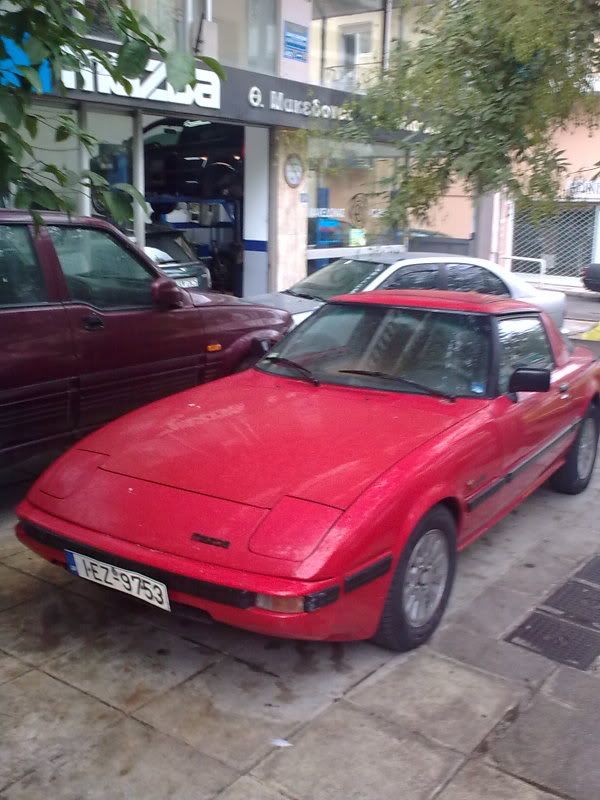 nearly immaculate 1500ss (A7)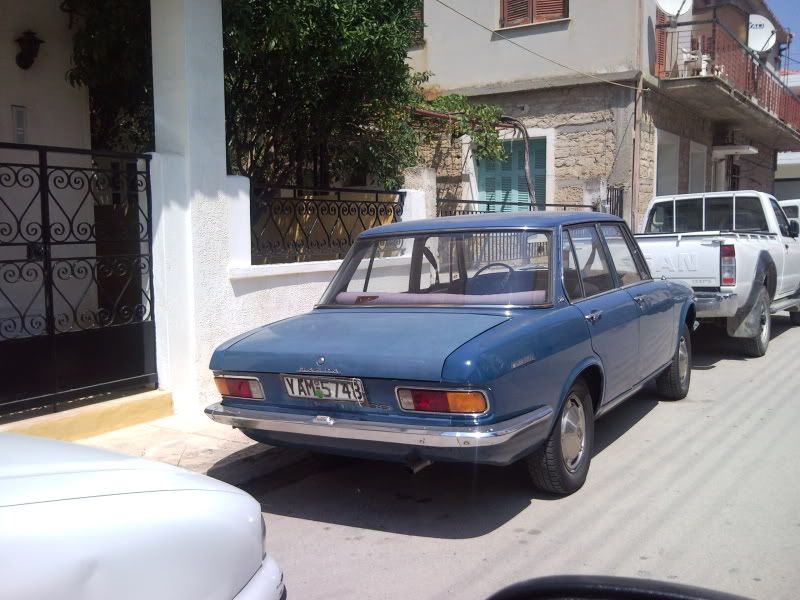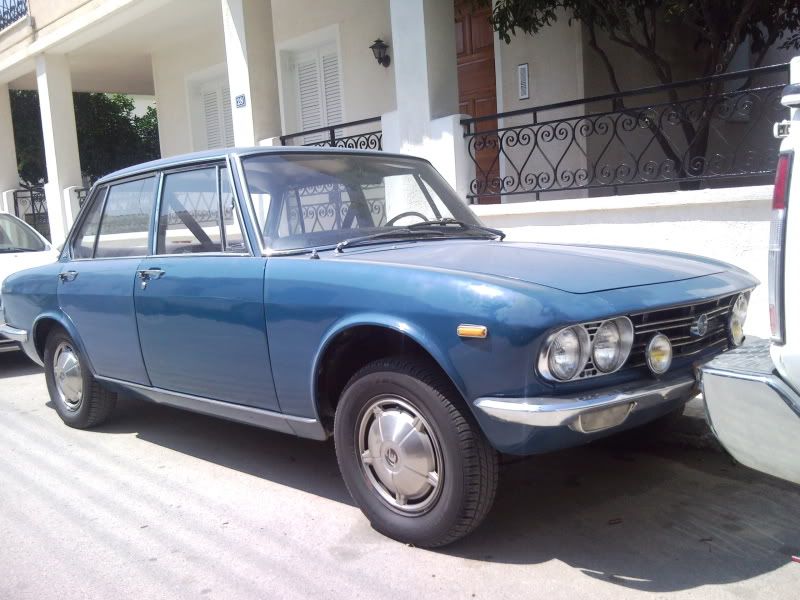 RX2 running with the TD, 1983. Fainting at the wall of a shop.
Pics of my cars